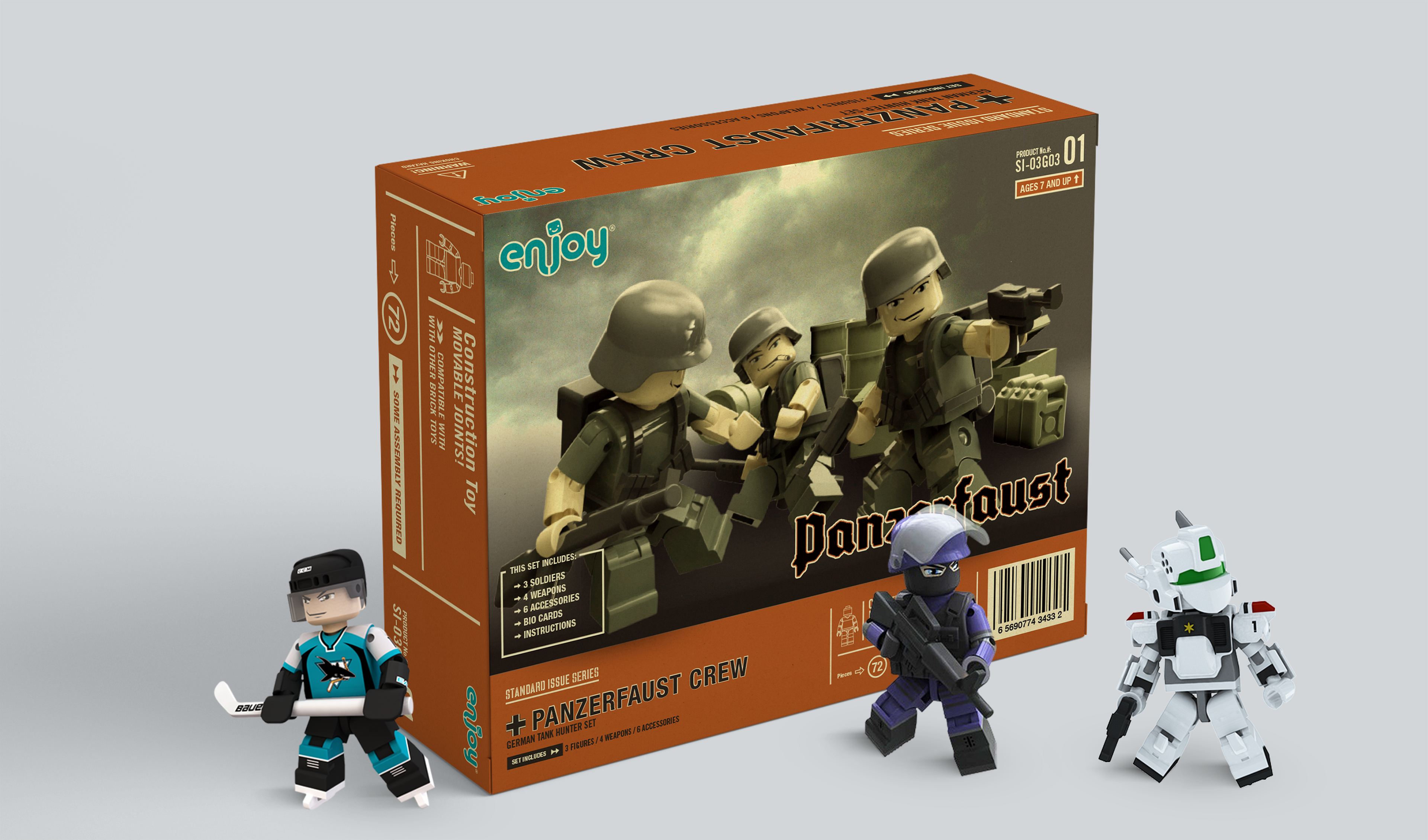 R O L E :

    A R T   D I R E C T I O N   

|

   I L L U S T R A T I O N   

|

   D E S I G N
Enjoy Toy Company was created by a few friends (myself included). The idea was to offer more stylized and articulated figures to work with Lego or independently. The key differences with our mini-figure line was that they were fully posable, more detailed and generally, a little cooler.