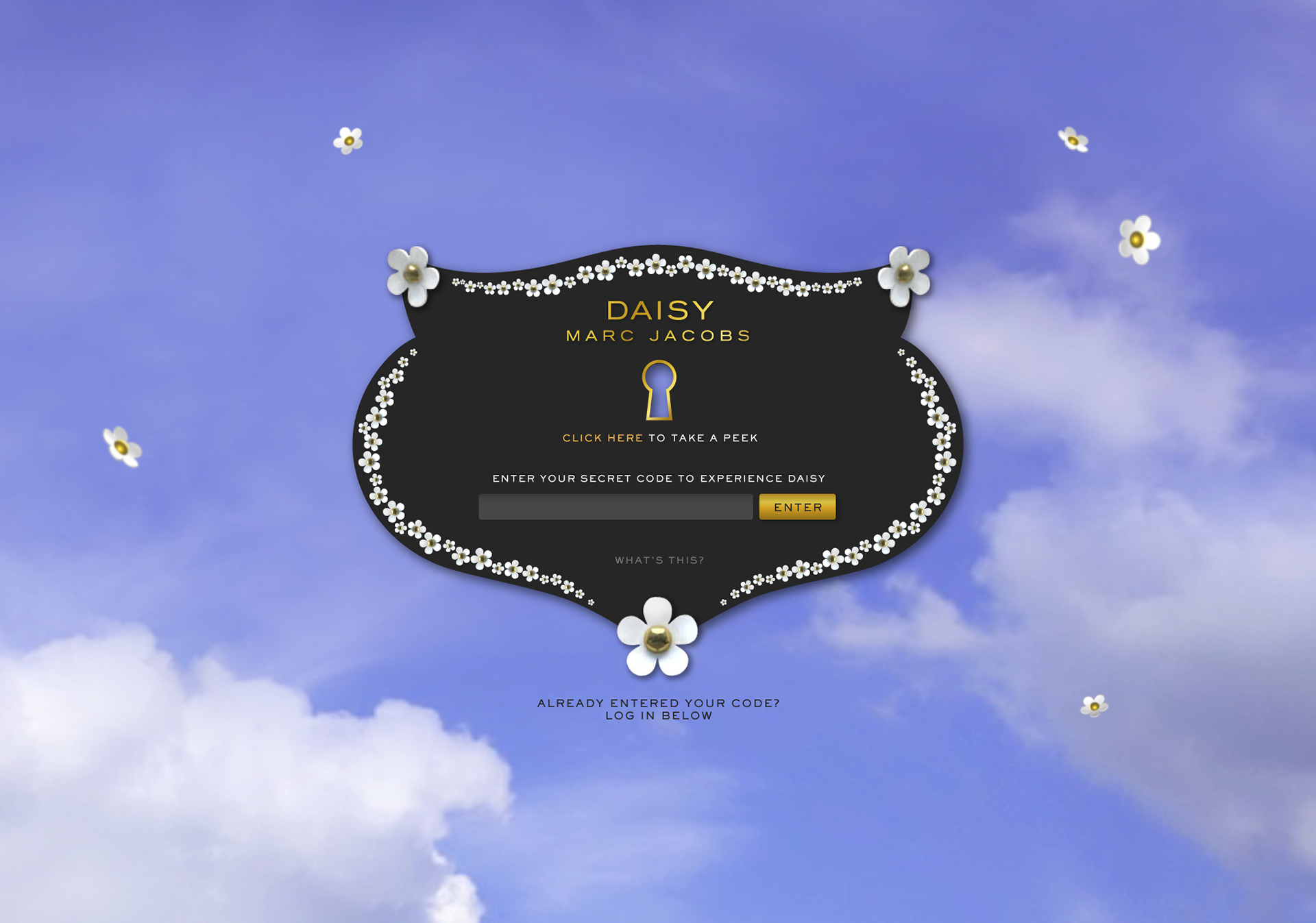 R O L E :

    C R E A T I V E   D I R E C T I O N   

|

   D E S I G N   

|

   U X   

|

   G A M E   D E S I G N
Daisy by Marc Jacobs was initially introduced as an invite-only experience. Perfume and Fashion influencers were initially given a code to access the website and win Marc Jacobs products. This closed-site experience created such a buzz that membership grew to 100,000+ users within weeks after public launch.